Wielopole 3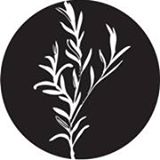 https://www.facebook.com/Wielopole3
People were beginning to worry about me. There was talk about staging an intervention. My addiction was well known; hardly a day went by without me checking my location to Facebook. "Colin is at McDonald's". Not that I would always eat burgers, sometimes I would just have a milkshake and/or some fries.
So, in the interests of persuading people that I'm not completely addicted to Ronald MacDonald's emporium of low-grade meat products I decided to go vegetarian (albeit just for a couple of hours). I often walk past vegetarian restaurants and consider going in for a bite to eat. This particular one on Wielopole Street I pass pretty much daily on the way to the city centre.
The restaurant is located downstairs from a hotel and when I went in the place was pretty much empty. The waitress was friendly and talked me into having kasza (groats), even though I wasn't really sure about it. I figured "What the hell... vegetarian food has to be tasty to compensate for the lack of meet in it".
My first course, a slightly watery pumpkin soup soon arrived. It was tasty enough. The main course was surprisingly good (bearing in mind that I don't really like kasza) and the presentation was excellent. I left the restaurant still hungry, but the food was pretty good and I'm bound to try the place again.
And indeed I did visit the place again
After a walk round the Rynek and Galleria Krakowska I had worked up an appetite and I decided to have a meat-free lunch. Wielopole 3 was a natural choice, the prices are quite low and is conveniently situated between my home and the Rynek.
Today I was the only client in the restaurant. I found myself a large table in the corner with a view of the whole restaurant and the exit too. I reserved said table with by placing my coat and bag on a chair just in case there was a sudden inrush of customers.
Instead of the super-helpful and friendly waitress last time I was greeted by a guy. I asked him (in Polish) what the chef recommends today. Cream of sweetcorn soup to start and rice with vegetables for main. I asked him if he was in fact the chef (it was a fairly safe bet) and from then we reverted to speaking in English. I finally settled on the spaghetti with sun-dried tomatoes. To drink; half a litre of Ksiązęce Czerwone (I so proud of myself for being able to pronounce it properly).
My beer arrived first of course, it was just what I needed. The soup soon arrived after; thick and creamy with a nice garnish of peas and what I think may have been cress or mustard shoots. The taste of the beer complemented it well. The soup got five out of five from me.
The main course appeared reassuringly large when it arrived (last time I was there I had left the restaurant slightly hungry). The dish was slightly greasy and I'm never sure if I actually like sun-dried tomatoes. I ate it anyway, it was pretty good. A sprinkling of grated parmesan would have boosted its score slightly. When the bill arrived I asked what was in the sauce, "Sun-dried tomatoes... and?" Breadcrumbs apparently. Nice trick. I asked the chef if he was a vegetarian himself. He was for six years, but now loves his meat too much.