The Chicken Club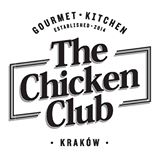 https://www.facebook.com/thechickenclub
Now there's a specialist restaurant if ever there was one. The Chicken Club is a slightly strange name for a restaurant. It could almost be a suitable moniker for a trendy nightspot. Luckily, at this particular club no membership is needed and the only entry requirement is a healthy appetite for chicken.
The interior of the restaurant is very nice indeed; modern and well lit. It's a long and thin restaurant, but nicely laid out, with some "interesting" chicken characters on the walls. Personally I would steered clear of giving what is on offer on the menu any sort of amiable quality. We are at the restaurant to stuff our faces with meat, chicken meat in particular. Personally, I don't care too much to be reminded that until recently it was a living animal.
So, to the menu itself. You can choose whole chickens (good for those who want to emulate King Henry VIII), half chickens or quarter chickens. Also on offer are wings and strips. All served up with sauces of varying degrees of hotness and various side dishes such as chips, coleslaw or sweetcorn. For those of you who fancy something a little more exotic there is a Moroccan-style chicken served with flat breads. If, like me, the thought of all that chicken is too much for you there is the Caesar Salad.
I can honestly say that it was the best Caesar Salad I've ever eaten. Ok, I must confess that it is the only Caesar Salad I've ever eaten, but it was still pretty damn good. Chunks of chicken, lettuce, crunchy croutons, a nice sauce (which is probably horribly calorie-laden), bacon bits, anchovies and perfectly cooked boiled egg. I am happy to say that the wine is served in 150ml glasses rather than the measly 100ml glasses you get in most Polish establishments.
All my dining companions were happy with their meals, although some of them were slightly taken back by the sizes of the wings and chicken strips. They are big wings and big chicken strips, so it's quite easy to over-order. This worked out quite nicely for me as I was able to sample some of the "leftovers."
Service is very good and prices are reasonable considering the central Kraków locations and the large amount of eat that you can consume. If you are in Kraków and have a hankering for chicken this is the place to come.