Pod Norenami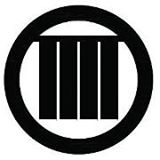 https://www.facebook.com/PodNorenami
This restaurant came highly recommended. The chef (so it is said) has worked with masters of oriental cuisine.
The food lived up to its reputation and the interior is modern and cosy at the same time. An ideal place for a romantic or business date. I had a "Beef" Thai curry. The beef was probably textured tofu or something similar as this (as the extensive menu tells you) is a vegetarian/vegan restaurant featuring far-Eastern dishes with a delicate flavour.
I shall certainly be returning again... Maybe some veggie sushi next time.