Negatyw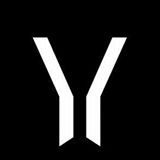 https://www.facebook.com/piwnica.negatyw
This restaurant has quite a few things going for it. The location is good (twenty or so yards from Plac Wolnica). The logo and branding is also very good (not that should influence you too much when choosing a place to dine). The interior is quite intimate too, with subdued lighting, "art" on the walls and exposed brickwork everywhere (more of that later).
Now for the negatyw things. The food wasn't that great; perhaps I was just unlucky that day. Service wasn't a sharp as it should be with the barman acting as a rather laidback waiter. First course was soup, cream of tomato to be precise. I had chosen a different soup but this was, alas, unavailable. The soup was hearty, thick and creamy with some cheese added for good measure. Ideal for a chilly autumnal evening.
The main course was a bit of let-down. I had chosen farfalle pasta with pesto, sundried mushrooms and olive. Pasta should be al dente. This was rather mushy. The flavour was pretty weak too. And the whole thing was swimming in grease.
The interior could have been better. It was a little bit too dark for my liking, if the waiter had bothered to light the candle on my table that may well have helped. The tables at the edge of the room (ie pretty much most of them) were placed near brick pillars, making seating of couples rather unnatural. A couple that entered the restaurant just I was shovelling my way through the main course also felt that I feel as they had trouble finding a nice table despite the place being virtually empty. The exposed brickwork, on closer inspection, was a sham; the beams spanning the dining room were painted to look like bricks.