Mr Lees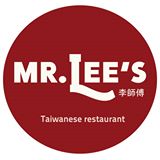 https://www.facebook.com/taiwanesemrlee
Mr Lee's claims to be an authentic Thai restaurant. I can't vouch for that. The meal I had there wasn't at all bad. Alas, not all of my fellow diners could say the same.
This "testing new restaurants" event was created by Yelp and, as such, there were ten people there. That's nearly ten times as many people there when I usually have dinner. Mr Lee's had received fairly good reviews on various portals, but we were to be the intrepid first reviewers under the Yelp banner. Mr Lee's is situated in a basement on Karmelicka not far from Theatre Bagatela; the interior, being neither good nor bad, evoked a fairly neutral reaction from me. It didn't feel particularly spacious though and our relatively large table of diners was seated at the far back of the restaurant. Access for waitresses and late-comers alike was restricted due to the encroachment of what were probably covered radiators into our personal space. It was perfectly comfortable provided you didn't have to make way for people delivering your food or returning from the toilets.
Mr Lee had a few novelties in store for us. Novelty number one was bubble tea. Personally, I didn't try it, but it looked very cool. Perhaps if it was called "lumpy tea" it wouldn't have been quite so well received. Novelty number two was the ordering system, which, quite frankly, was a bit of a waste of time. First there was menu which was full of wonderfully photographed food. The photos, however, give no indication of scale. The Shai Hao shrimp "dumplings" I ordered turned out to be tiny (but very tasty). At the other extreme the beef soup with noodles turned out to be absolutely massive. The beef was well cooked, flavoursome and the dish overall was great. For dessert I had something described as "pudding", which was neither budyn, custard or panna cottage, but a combination of all those, drenched in a sweet light syrup and sprinkled with hundreds and thousands.
A questionnaire-type order form was provided on a wooden clipboard, the customer is supposed to tick off what they want. In reality we just told the rather amicable waitress. At the time I wondered how the staff could possibly know in which order to bring your food if you're merely ticking items off a list. Well, that's the beauty of Mr Lee's, the food just arrives when it's good and ready. In case of my friend's chicken wings that turned out to be when we we're already ready to get up and pay, despite the restaurant only being half full. Fortunately, I'm not one to complain about how long food takes to arrive (maybe if I'd been fed last I wouldn't be so charitable).
Some of my fellow dinners was not as satisfied as I was. My friend's tofu was swimming in grease (well that'll teach her for eating vegetarian carp.) A few others complained of getting dishes that would have been better value at their local chinky. Our token Asian diner (who knows his Thai food as he's from that part of the world) found few redeeming qualities in his food.
So, to sum up. Mr Lee's, not bad, but could try harder.
Comment made by
David
on 21/7/2014 at 4:03:PM
Having grown up in California we have quite a mix of cusines and of course all are authentic. The Mexican foods found in local restaurants are quite good and I have my favorite dishes, but are they authentic? I also have been married to Chinese and Japanese ladies (not at the same time.) And have had the pleasure of Asian cuisines. I have found that the family dishes are subtily different than the restaurant fare, but have a likeness. I once went on a trip to Mexico and ate at a tourist restaurant the food was different than the Mexican dishes you get in California, but very delicious. Most of the Asian and Mexican restaurants I have dined in Poland fall short of the California experience and I blame that mainly on the ingredients. So about now you are saying, if you don'tlike it, go home. But in my defense I must say my tastes are eclectic. I hate curry and cabbage in the U.S. but here the people just know how to do it right. I love the common Polish traditional foods, and if I find a party from Bangalore I have no problem feasting on Bigos or firey hot curry dishes, but only if they are made by the native population. This is authentic cuisine and amazingly it is always good.