Jeffs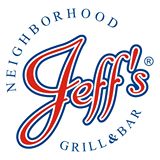 https://www.facebook.com/JeffsKrakow
I'd already had fish and chips (at my beloved North Fish in Galeria Kazimierz) when I decided to partake of some dessert. Jeff's American restaurant is only a few steps away from North Fish and staffed by girls wearing shorts. Most of the girls are fairly short, but are presentable enough. Only the manageress is allowed to wear trousers.
I opted to eat inside (rather than on the terrace) and sat in the restaurant in what can only be described as near-darkness. Still, at least I wouldn't have any problems seeing my laptop's screen. I ordered a cake of some sort and a cider. The cake was pretty big and I received two ciders. "Happy Hour" I was told. "But what if I don't want to get drunk at lunchtime?" I thought to myself. Anyway, I ate my cake and drank my drinks. I even managed to do some work (or something resembling work anyway). Fatter and drunker than when I had entered the establishment I asked for my bill. I filled in the customer survey form, giving them full marks for almost everything and leaving a comment "Nice legs". Nice, but not particularly long.
I plan to return some day for a proper meal.