Dorsche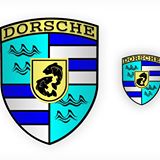 https://www.facebook.com/dorschekrakow
I was wandering around Kazimierz trying to kill some time and burn off some calories. I saw a sign offering fish and chips for 15ZL. How could I possibly refuse?
The name of the "restaurant" is Dorsche, its logo suggesting this should rhyme with Porsche. Alas, no beer was to be had and I had to settle for orange juice to go with my fish and chips. My meal soon arrived. It was presented quite nicely with two little ramekins. One of those, I suspect, was tartare sauce and the other, mushy peas. The chips weren't conventionally chip shaped and still retained some of their potatoeyness. A little bit overcooked too. The fish was passable, in breadcrumbs rather than the proper batter that we're accustomed to in the UK.
Overall, not a bad meal. I felt a little bit queasy afterwards; but I would normally feel this way after fish and chips in England too.
Comment made by
Chris Riley
on 30/1/2014 at 12:24 AM
NO! No batter - it ain;t fish and chips!
Comment made by
tonylogon
on 30/1/2014 at 10:21 AM
I went there and was very disappointed with the fish and chips. The batter on the fish was way over cooked and the fish was soggy. Coming from Canada I know my fish, so I will not be going back to this place..
Comment made by
Phil C
on 30/1/2014 at 10:33 AM
Cold mushy peas just isn't right, heat them up and they'll have passable fish and chips. Agreed chips were very dry, but we did have battered fish which was very good.
Comment made by
Josh
on 30/1/2014 at 12:07 PM
Tried this last summer. Thought the chips were very authentic (thick and potato-y) as was the batter (not breadcrumbs - curious). Fish portion was very small, but then cod is expensive. I understand the price has gone up a bit and you get more fish now.