Zlatá Ulička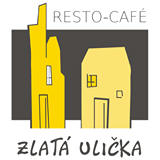 https://www.facebook.com/ZlataUlickaKrakow
Good location, check. Nice decor, check. Cuisine, Czech. This appealing looking restaurant is situated at the end of Mostowa, right near the Kładka footbridge. I've wanted to try this place ever since it opened and as soon as I found out it had got its drinks licence I decided to czech it out (sorry, no more punning, I promise).
I decided to have the pork neck, which was served with a thick, tasty gravy. It was served up on a relatively small plate along with a couple of dumplings. Real dumplings, now that's a rare find in Poland (as 'dumplings' is often used to translate 'pierogi'). It came with a fairly large bowl of fried cabbage. The whole meal was a little too salty for my taste, but what do I know about Czech food. When I first arrived in Poland I was shocked by how much salt is added to traditional Polish dishes such as bigos. As I said, the meal was a little on the small side and not particularly good value as such. If I go there again I would probably try some of the more exotic dishes, such as rabbit, duck or slow-roasted beef. Alternatively, they seem to be doing some great lunch-time deals, e.g. a main course plus soup for 17 Zloty.
My dinner companion had the goulash (again served with dumplings). It was pretty good as goulash goes (I got to sample it too). Our meal was washed down with Lubelski cider, not my favourite branch, but at least it was served nice and cold. Next time (if there is a next time) I'll try one of the dozen or so Czech beers on offer.
The service was quite efficient and the food arrived relatively quickly (although for my ravenously hungry dinner companion anything over two minutes would seem like an eternity). The waitress was not particularly friendly however, I kind of regret giving a tip now ;)
Comment made by
ukrainianaaa
on 15/12/2014 at 9:22:PM
Foreginners friendly welcome! I was there a few weeks ago and I can truthly recommend this resautrant to all people who are visting Cracov. In zlata Ulicka you can find a very good czech cuisiine and awesome mixes of tastes from sweet to sour. This is must see (eat!) point of map in Cracov.
Comment made by
steve
on 31/1/2015 at 2:25:PM
my best restaurant in cracov <3 ! :)
Comment made by
he0
on 5/2/2015 at 5:51:PM
sorry my english is very pooor but Zlata Ulicka is a amaizing restaurant in cracov! Food and beeer is my favorite in the world. REallly;) again sorry for ma english im from Slovakia